The European Council for Student Affairs – ECStA is an independent and autonomous umbrella organization aiming to promote the social infrastructure at all higher education institutions of Europe.
In order to do so, ECStA works for improved cooperation between student services organisations within Europe aiming to increase the understanding of the differences regarding the social infrastructure of higher education. The ECStA is in particular promoting the mobility of students in Europe within the framework of the Bologna process.
The foundation of ECStA is a result of growing cooperation of student services organisations in Europe. Its members have been working together for a long time, building stronger and stronger links, using various European conferences on economic and social support for students which have been held since the beginning of the 1990s (Bonn 1992, Brussels 1993, Munich 1994, Vienna 1995, Strasbourg 1996, Leuven 1998, Coïmbra 2000, Berlin 2007, Luxemburg 2008, Rome 2009, Padova 2010, Bragança 2014).
The European Council for Student Affairs was officially registered in Brussels on 11 February 1999. The founding members of the ECStA were the two Belgian organisations "Vlaamse Interuniversitaire Raad" (VLIR) and "Conseil Interuniversitaire de la Communauté Française" (CIUF), the French organisation "Centre National des Oeuvres Universitaires et Scolaires" (CNOUS) and the German Organisation "Deutsches Studentenwerk" (DSW).
With its activities, the ECStA promotes the mobility of programme students and so-called free movers, i.e. students who arrange and finance their stay abroad themselves.
Thus, the association serves the objectives stated in article 149 of the EC-Treaty under "Education, vocational training and youth" namely those of "encouraging the mobility of students and teachers", "promoting cooperation between educational establishments" and "developing exchanges of information and experience exchange on issues common to the educational systems of the Member States".
See the 20 years anniversary ECStA film : https://www.youtube.com/watch?v=DUdQGqYHSRA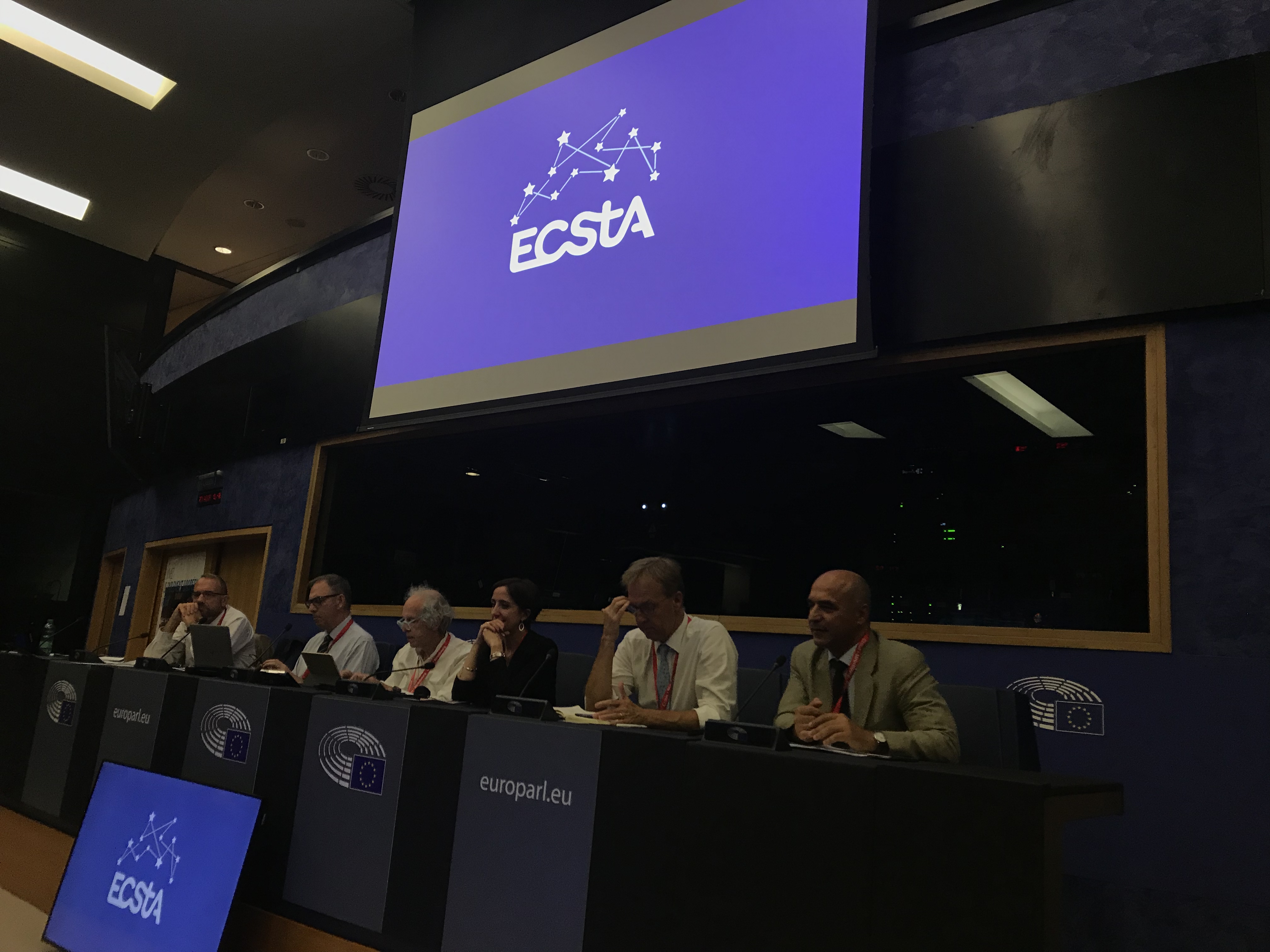 ECStA is celebrating its 20 years old anniversary last August, 27, 2019, at European Parliament, Strasbourg.