October 13th-14th, 2017 in Europe.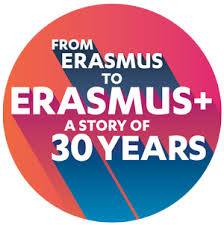 Join the celebration of the 30th anniversary of the most popolar exchange programme in Europe!
The original Erasmus began in 1987 as an exchange programme that gave higher education students a taste of life and learning abroad. In 30 years an estimated 9 million people will have taken part, 600,000 of them from the UK. Today, Erasmus+ offers opportunities across Europe and beyond to individuals and organisations in education, training, youth and sport.
To celebrate properly this special event in 2017, all participants, past and present, to get involved in celebrating what the programmes have meant for them, and the impact on their life, are inviting to be part of the events organized on 13th and 14th October 2017.
There are a number of ways to join in: