November 25th, 2016 in Kalrsruhe (Germany).
EUCOR – European campus and Studierendenwerk Karlsruhe as core partner  of the project "European Student Card" (ESC) project funded by the European Union organized a technical meeting to discuss the uses of the ESC which will be tested on the experimentation territory represented by the European campus. A presentation of the Izly application and its uses has been made. Participants also discussed the use of library services in the territory of EUCOR – the European campus.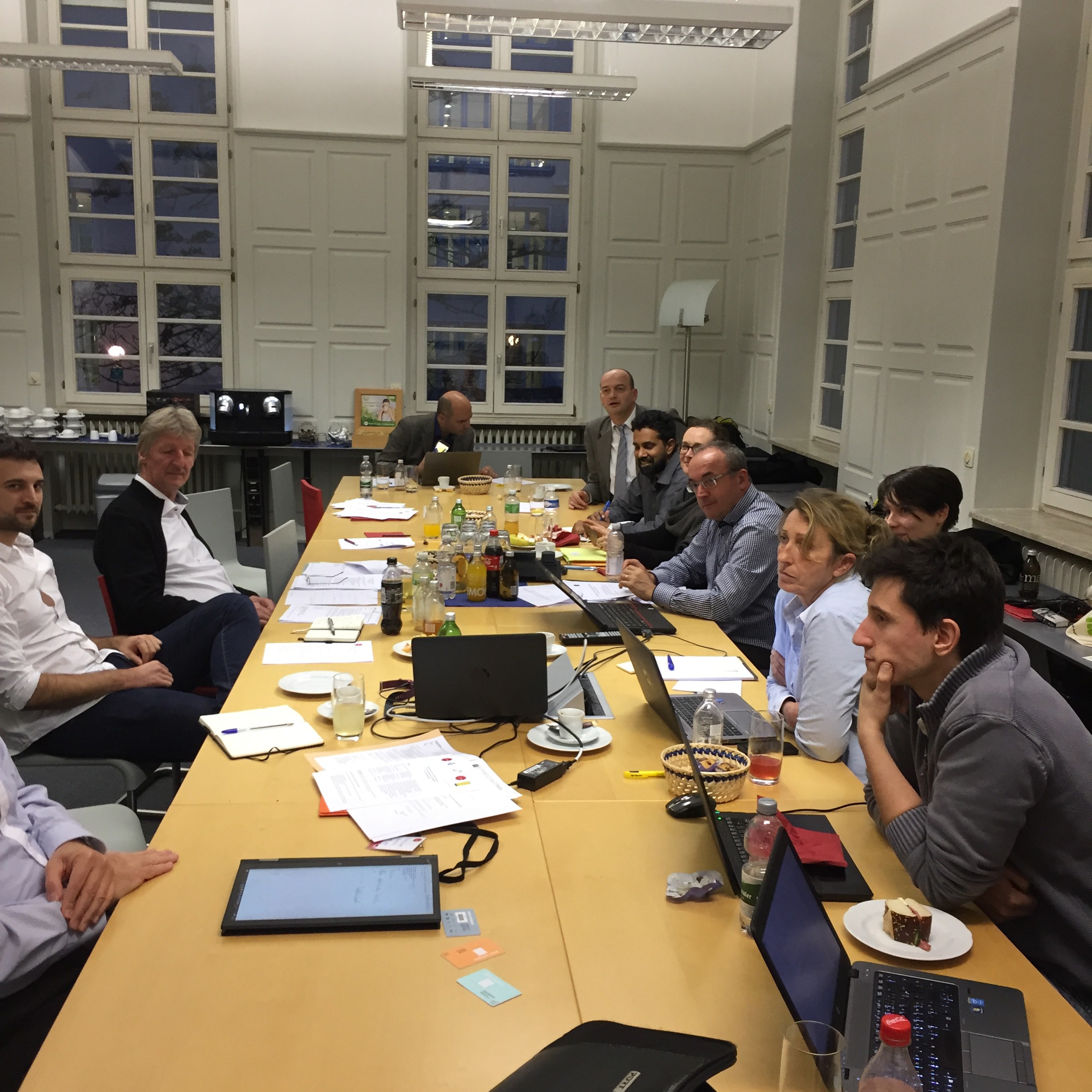 Following representatives attended the meeting:
Michael POSTERT, General Manager of Studierendenwerk Karlsruhe  ;
Sara WILLMANN, Assistant to the General Manager – Studierendenwerk Karlsruhe
Jean-Paul ROUMEGAS, Counsellor for international and corporate sponsorship – Cnous,
Sabrina PAWLAK, Project manager – Cnous ;
Sylvain CAMMAS, E-payment manager – Cnous ;
Philippe PORTELLI, Director for Digital Applications – University of Strasbourg ;
Michèle HUBER, department manager for business services – University of Strasbourg  ;
Patrick BRISWALTER, Services and management application  department – University of Strasbourg ;
Didier BEHARY, IT department  – Crous of Strasbourg ;
Audrey WIRRMANN, head of international relations office – Crous of Strasbourg ;
Charlotte TAVERNIER, Mobility Manager at European Campus – University of Strasbourg ;
Alain ZAMBONI, Services and collaborative applications, research and teaching  department – University de Strasbourg ;
Axel Maurer, Head of IT administration – KIT ;
Dieter Ross, Head of Finance & IT – University of Freiburg.