May 29-30, 2018 in Reykjavik, Iceland.
Save the date for the NSBO student housing conference in Reykjavik in 2018!
Building communities in student housing
MAY 29th – 30th, 2018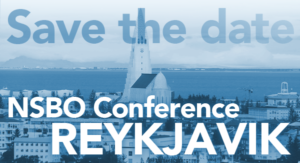 What are the key factors for creating a welcoming student housing experience where each and every student feels part of a context? Is it customer relations, the layout of the accommodation, surrounding activities or communication? The answer is not one, but several different aspects that all need strategic and innovative work. 
Join the NSBO Conference in Reykjavik and be inspired by new ideas and perspectives of community building in student housing. You will also get the opportunity to learn more about the Icelandic student housing market, listen to interesting speakers, visit Icelandic student housing and meet Nordic colleagues.